Use these resources to learn about why and how we take action for climate justice, together!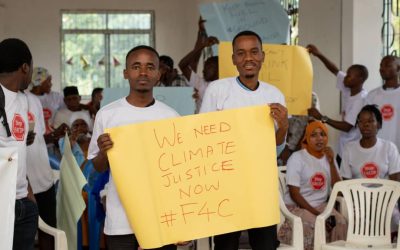 By: Meryne Warah As world leaders prepare to gather in Dubai for the upcoming COP28 climate negotiations, they face a profound moral test. Will they take courageous action to protect vulnerable frontline communities suffering climate impacts? Or will short-term...
read more
No Results Found
The page you requested could not be found. Try refining your search, or use the navigation above to locate the post.