Global Organising Director
Meryne is based in Nairobi, Kenya. She previously worked as Senior Project Director at the Panafrican Climate Justice Alliance (PACJA), where she coordinated PACJA's regional climate justice policy advocacy in 8 African countries.  She also served as the Programme Officer for Gender, Environment and Climate Change at the Inter-Religious Council of Kenya.
Africa Regional Digital & Communications Associate
Daisy Love is an environmental scientist with a passion for conservation and sustainability. Leveraging her media expertise, she sheds light on environmental issues in Kenya through mainstream channels. Formerly an Environmental Journalist and sound technician at Hope Media and a communications lead at Natural Resource Forum (NAREF) Kenya, she aims to expand her impact to Africa and beyond, raising awareness among Africans and promoting sustainable practices worldwide.
Uganda Organizer
Maxwell is a climate activist, human/ environmental rights defender, and team leader at Tasha Research Institute Africa (TASHA). He holds a Bachelor's in Law and is pursuing a Master's of Security Studies at Cavendish University specializing in Energy Security. Maxwell excels at community mobilization, legal counseling, mediation, public speaking, advocacy and community empowerment. He is a champion of movement-building against fossil fuels and always yearns for protection of the earth, nature, and people, and sustainable development for the environment.
Tanzania Organizer
Baraka is a climate justice defender and researcher. He previously worked as a Young Digital Activist on issues pertaining to climate change with FORUM CC. Baraka has also worked as a consultant with various organizations on the issues of climate change such as Organization for Community Engagement (OCE), Green Conservers and Ujuzi Smart.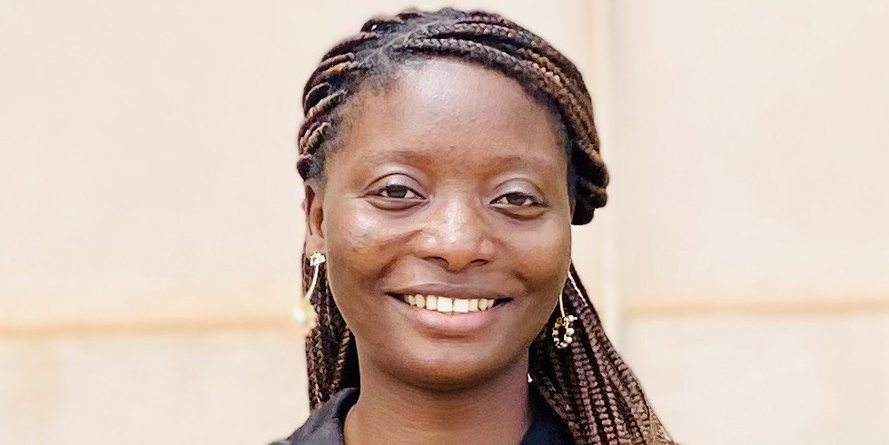 Ghana Organizer
Gifty Agbenyefia is a GreenFaith Organizer based in Accra, Ghana, responsible for building relationships with Ghanaian faith leaders and individuals of faith. Her focus is on the "Keep Oil in the Ground" campaign, while also engaging faith leaders in addressing fossil fuel and oil drilling concerns within the country. In her past work, Gifty has spearheaded communications at SYND Ghana and directed the biodiversity team at SYND, managing a mangrove restoration project in the Ada region.
Uganda
Musanje Shafik, based in Uganda, GreenFaith Young Digital Activist good at influencing and attracting people to join campaigns focused on growing, promoting and supporting activities of  STOP EACOP Movement building and Collecting of local stories through videos, interviews, photos digital/social media platforms including twitter, Facebook, WhatsApp, Instagram, LinkedIn, among others about climate change, climate justice, Human rights and broader environmental On top of that I do repair and maintain the computer, I also install software on the organization's computer, I also perform different duties on graphic work for example graphics designs.
Tanzania
Baraka Machumu works as a Digital Young Activist for GreenFaith who brings the voices of vulnerable peoples to the tables of policymakers, political leaders, and global leaders through social media, media houses, and outreach campaigns. He has extensive experience in renewable energy and climate change advocacy. He is passionate about empowering, mobilizing, and touching youth and women's lives through his talents. Currently, he is working on the STOPEACOP campaign.
Kenya
Brian Misiati is a professional Environmental and Climate change Journalist as well as Climate Change and Development Expert with experience from both the media and Civil Society Organizations (CSOs). Alongside Climate Change and Development, Brian has developed skills, capacity and experience in policy and advocacy having been a fortunate implementer of projects in sectors like, Just Transition and Energy Access, Natural resources management, Environment and Forestry and Climate Finance.
Nigeria
Aliyu Sadiq is a Nigerian environmentalist and climate justice activist. Through working with local and international non-Governmental organizations to carry-out climate change campaigns, advocacy, trainings, community empowerment and sustainable environmental solutions, He is on a mission to tackle climate change, poverty, and pollution in Africa.