GreenFaith teamed up with the Strategic Network for Youth Development to address the critical issue of climate change in Ghana. With the devastating effects of climate change already being felt in the country, this collaboration aims to engage various stakeholders, including religious communities, to raise awareness, campaign against oil drilling, and advocate for renewable energy solutions.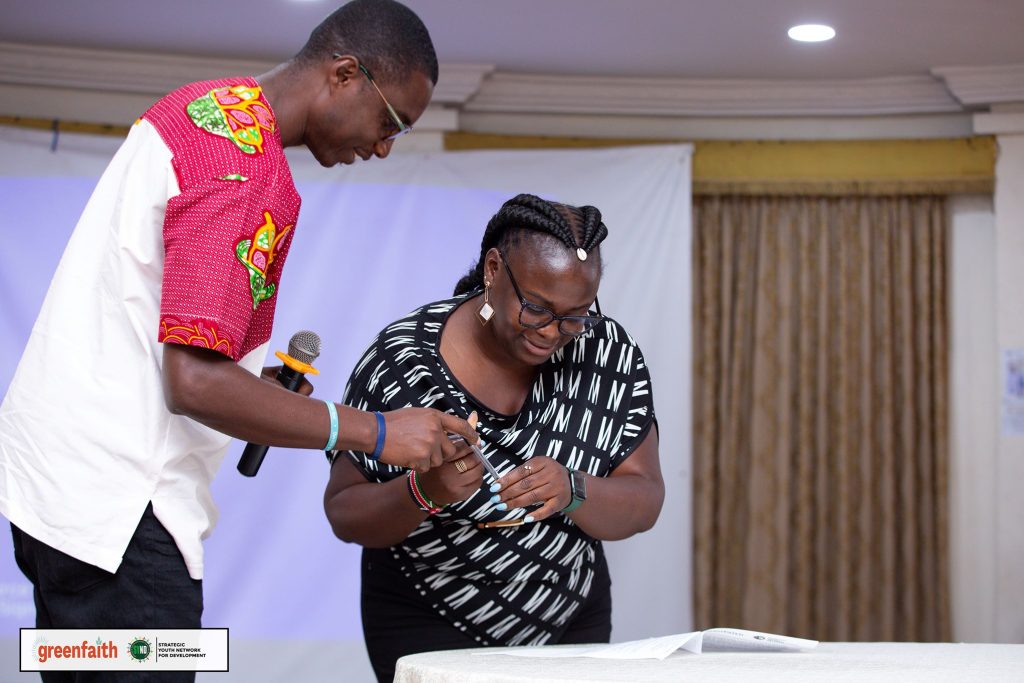 Ghana, ranked as the 72nd most climate-vulnerable country by the World Bank, confronts a host of climate-related challenges. Soaring sea levels, drought, increased temperatures, unpredictable rainfall, and an unreliable power supply have all taken a toll on infrastructure, food security, and the livelihoods of coastal communities. Compounding these challenges, the government's aggressive pursuit of fossil fuel development, including gas and pipeline expansion, has led to mounting debt and environmental degradation. In many cases, foreign investors have reaped profits from these projects, often at the expense of local communities.
In response to these pressing issues, GreenFaith, in partnership with the Strategic Network for Youth Development, officially launched the "Keep Oil in The Ground Campaign" in Ghana on October 6, 2023. This initiative followed a one-day workshop held the previous day. The campaign's primary objective is to oppose oil drilling and champion the transition to renewable energy sources. Furthermore, it aims to galvanize multi-religious, multi stakeholder participation within Ghana's civil society movement for climate justice. The partnership also seeks to raise broad awareness within religious communities across Ghana, including those with limited prior exposure to these critical environmental issues.