We are people of faith taking a stand together around the world to avert the climate crisis, end the era of fossil fuels, support a just transition to a green economy, and restore harmony with the planet for a livable future.
OUR CAMPAIGNS
People of faith around the globe are organizing ambitious and faith-rooted climate actions to create a livable future for all people.
Learn more about our campaigns below!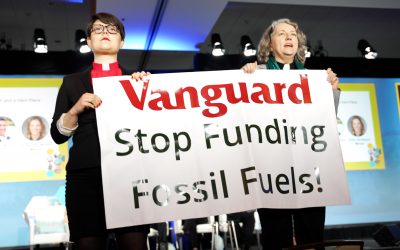 By Reverend Amy Brooks Paradise, GreenFaith Organizer This morning, called by my faith and fierce love for our planet, I took a stand for climate justice. Myself and several other GreenFaith activists disrupted Vanguard at a fancy industry conference near San Diego....
read more
NEWS & EVENTS
What does grassroots, spiritually-grounded climate activism look like?
Read on to see what our global team has been up to lately.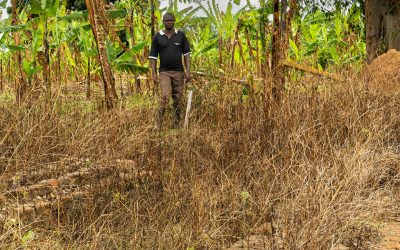 Africa Faith Leaders Condemn Mistreatment of Graves by Total Tanzanian and Ugandan religious leaders have responded to the As If Nothing Is Sacred Report. As If Nothing Is Sacred A GreenFaith Report This report details the extensive mistreatment and disrespect of...
read more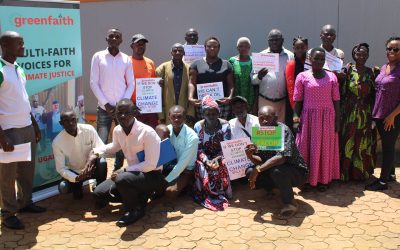 Ugandan and Tanzanian Faith Leaders' Statement on As If Nothing Is Sacred Report Revelations"Stop disturbing our departed relatives' graves as if they are not sacred" We, representatives of faith communities in Uganda and Tanzania, who are also divinely tasked to...
read more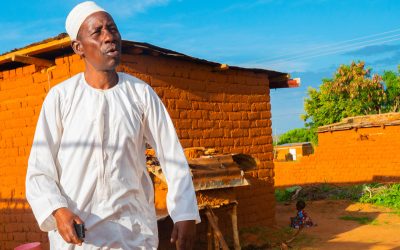 Contacts GreenFaith Africa: Ms. Lynet Otieno, +254-722-437899, lynet@greenfaith.org GreenFaith France: Ms. Alix Bayle, +33-7-77-37-46-43, presse@greenfaith.org GreenFaith: The Rev. Fletcher Harper, +1-201-390-0094, fletcher@greenfaith.org Ugandan and Tanzanian Faith...
read more