United in spirit.
Love in action.
For climate justice.
GreenFaith United States brings together people of all faiths and spiritualities to work for climate justice. We believe that all life is sacred and interconnected. We are grassroots people of faith acting out of love for people and planet to stop new fossil fuel projects and to call for universal access to clean energy and green jobs that can lift our communities to a better future.
OUR CAMPAIGNS
People of faith and conscience in the US are embodying their values, organizing ambitious and faith-rooted climate actions to create a livable future for all.
Learn more about our campaigns below!
No Results Found
The page you requested could not be found. Try refining your search, or use the navigation above to locate the post.
NEWS & EVENTS
What does grassroots, spiritually-grounded climate activism look like?
Read on to see what our team has been up to lately.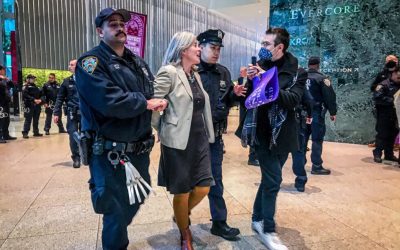 New York, NY - A multi-faith assembly of religious leaders and lay people were arrested today at...
read more