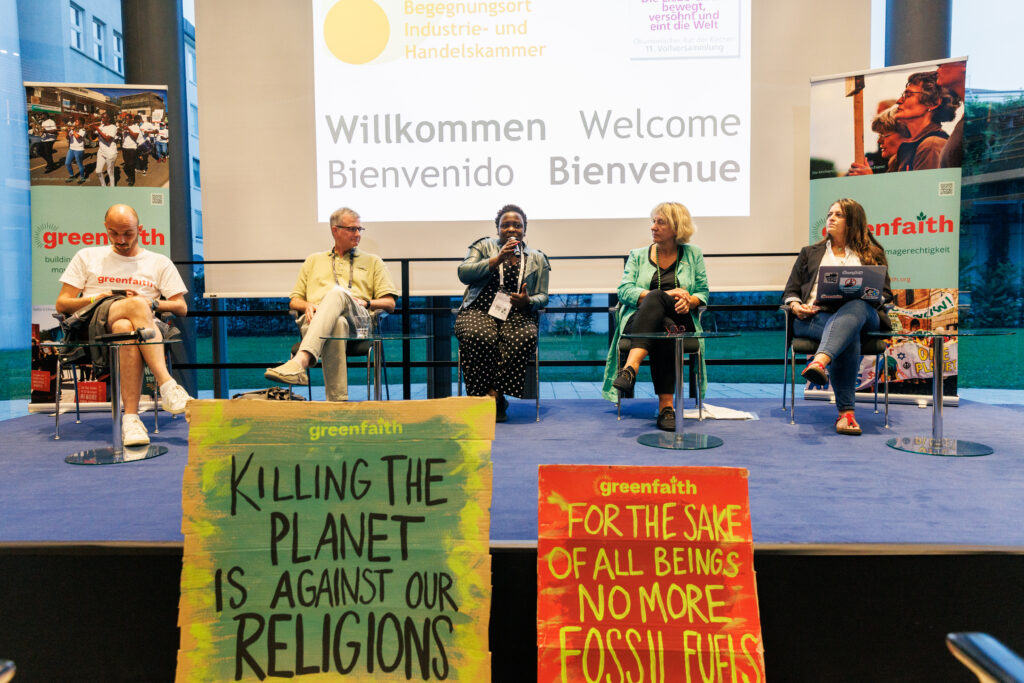 The GreenFaith Executive Director, Reverend Fletcher Harper, has called for enhanced unity of purpose among faith organisations besides a multi-thronged approach to ensure climate justice.
While acknowledging that people of faith make up more than 80 per cent of the world's population, Rev. Harper was quick to say these are not the only ones exposed to natural disasters caused by global warming, adding that all economies are vulnerable to effects of climate change. He said the lives, health and access to basic needs such as clean water and air for respective nations were compromised because of a few nations and firms' greed.
He called upon different religious groups and institutions to realise the power they wielded in directing not only their followers, but also governments and businesses to shun actions that worsen the climate emergency. 
GreenFaith, a faith-based organisation which advocates climate justice through grassroots circles and partners globally, is actively participating in the WCC event that was launched on August 31, 2022 in Karlsruhe, Germany.
Its first workshop at the nine-day WCC assembly yesterday, held in conjunction with Religions for Peace Germany, was themed: "Faiths 4 Climate Justice – Multifaith Cooperation for Climate Justice". This offered the GreenFaith team to meet participants and climate enthusiasts and activists from Karlsruhe and around the world.
Speaking at the workshop, GreenFaith's Latinx and Latin America Organizing and Training Coordinator The Rev Dr Neddy Astudillo reiterated a statement by a Swedish speaker she only referred to as Julia, at an earlier workshop, who had said: "We live at the border of the climate crisis. We are the first witness of how the climate is affecting nature. We see it as ice is melting. Seas are rising. Land is drying and becoming as sterile as a desert. Our livelihoods, our culture is equally threatened. We, the people, need to live and now start to protect mother earth," Rev Dr Neddy Astudillo said.
She said no one was safe, and that all people, no matter their religion, were directly or indirectly affected by climate change. "Climate change disproportionately impacts marginalized people. Some people are more vulnerable, because of capitalism and white supremacy culture.
"The best way to be in solidarity is by being in solidarity with the rights of indigenous people for their own sovereignty. Without their wisdom we will not stop climate change. We respect their wisdom. We are all children of the creator God. Wisdom we must protect. We are a powerful part of a global movement," said Rev Neddy.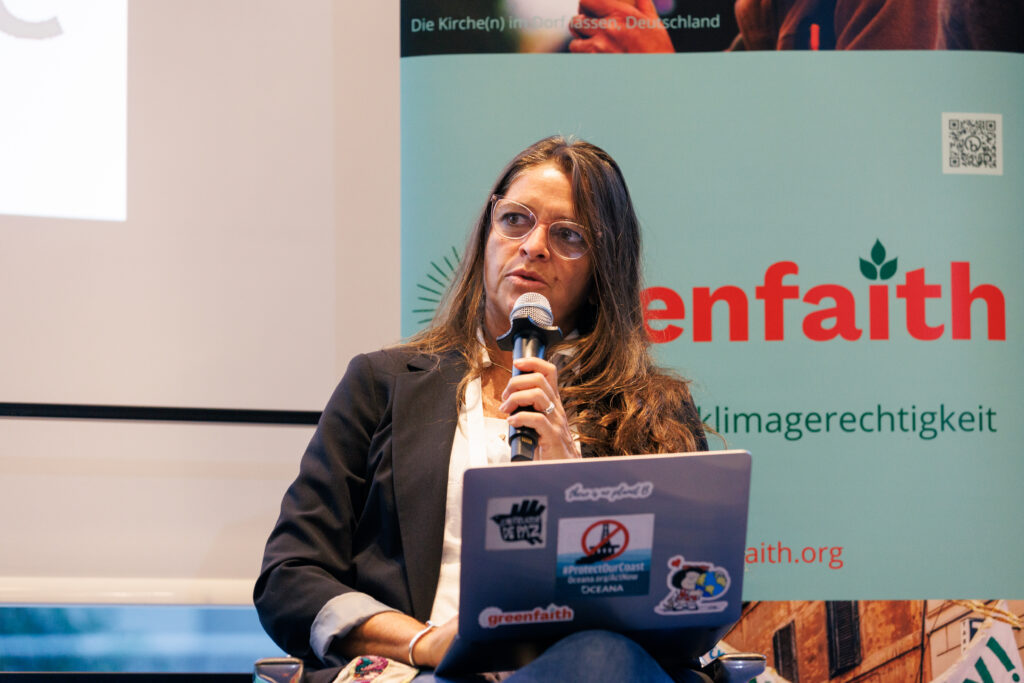 She said religious groups and grassroots circles had been a force to reckon with in the efforts to push for a stop to new fossil fuels and industrial agriculture, and called for concerted effort even as the forces against a united peaceful world were focused on fossil fuel.
Chair of Religions for Peace Germany's Rev Dr Elisabeth Naurath, focused on women, outlining how they were disproportionately affected by climate change. "We must take seriously the needs of different social groups. The loss of even one life due to preventable reasons is an atrocity. Think of your children and their children. Let your legacy be one for life and peace," she said.
Even as the global Christian faith community converged in Germany for the 11th WCC assembly, whose theme was "Christ's love moves the world to reconciliation and unity", hundreds of people had by today been reported killed in Pakistan, where a catastrophic flooding countrywide has also displaced at least 370,000 people internally and disrupted the lives of at least 55 million people in that country.
"We must not be blind to these happenings in Pakistan, where the most innocent in the global warming have been made so vulnerable that many have paid with their lives," said Caroline Bader, who had heard first-hand testimonies from the Pakistani delegation to the Assembly. 
Reverend Fletcher expressed empathy for the Pakistani people, and urged for prayers as well as action to prevent more deaths and help victims to be more resilient.
The workshop was successful, with several organisations' representatives vowing and signing to form part of the GreenFaith circles in different regions
The participants included faith-based youth, women's groups, indigenous and local farmers and other communities, with the local GreenFaith Karlsruhe Circle hosting an outdoor workshop and prayer sessions.
Meryne Warah, the GreenFaith Co-director of Organizing, called for research-backed smart and trendy ways to ensure climate action, insisting that religious groups had a moral duty to ensure the Earth was recognized as a sacred gift to humans and all others that occupy it. She emphasized the importance of mindfulness and sober decision making for countries citing development as reason for choosing fossil fuels.
According to Ms Warah, 2000 families have been displaced because a corporation needs land for a project,the East African Crude Oil Pipeline, which is destructive to the environment. "They are sacrificing their community for greed. The governments are greedy and corrupt. They accepted this project at the expense of their community members. Children not yet born already owe Total. We must join our voices and call out Total. If you won't put it in your country, you can't put it in someone else's. Don't be politically correct. Call out the corporations. Enough is enough! We don't need more fossil fuel projects," she said in the panel at the workshop that also had various experts.
Martin Kopp of GreenFaith France appealed for unity to achieve a just world where wealth was not sought by messing communities' livelihoods and social fabrics. "We must show that we, as people of faith, can be a force for the common good. Muslims, Jews, Christians… work together for climate justice in France. We hope that in sacred spaces, a new spirit can emerge – an integral approach to the deep transformation we can make. And maybe we can have common ground together," said Dr Kopp. 
GreenFaith has been involved in several campaigns calling out investors in fossil fuels who have been unfairly displacing communities to create space for their projects.
Studies have shown that apart from unfairly compensating affected communities and messing the social fabrics of the same people, biodiversity near such projects have also been displaced, killed or endangered. Stranded assets also become a permanent scar, while many farming communities permanently lose their sources of livelihood. 
"Which religion approves of this? People of faith can unite. Fossil fuels can stop damaging families. People of faith can be brave and do the right thing to call on corporations to stop lining their pockets. What will it take for a person or faith to take back their calling for the sake of Mother Earth," posed Ms Warah.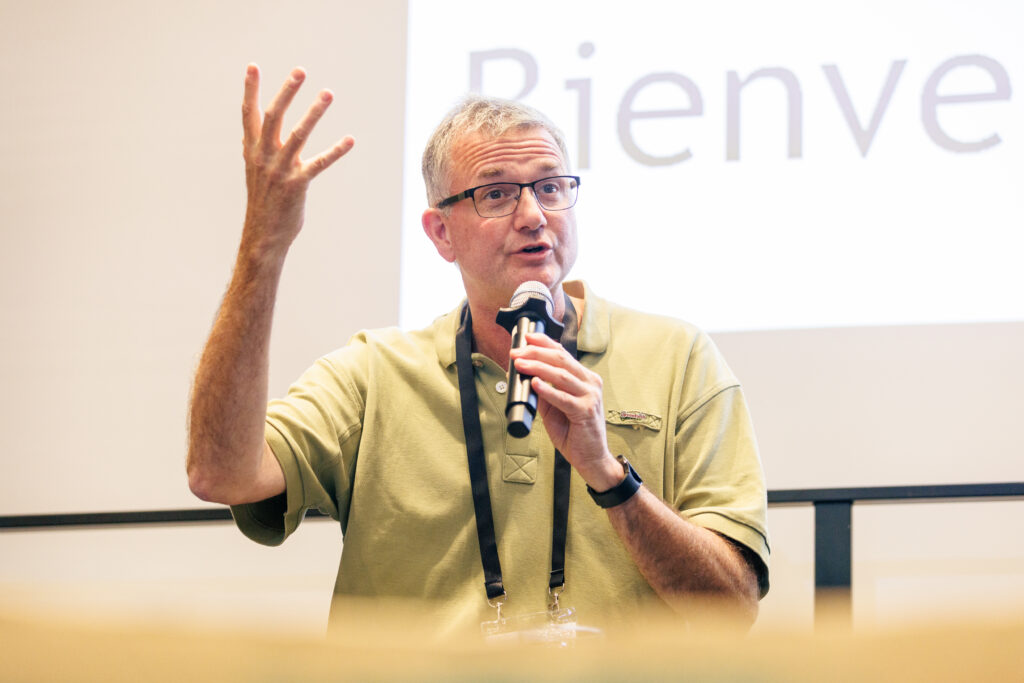 As a parting shot, Rev Fletcher advocated for no new fossil fuels, a massive commitment to just transition to renewable energy, and for the countries responsible for the climate crisis to pay. 
"There must be a bold initiative, like the Fossil Fuel Non-Proliferation Treaty. We have a gift of believing in something. Don't let go of that gift. What do we believe, and are we willing to stand for that?" he said.
The GreenFaith team has lined up more workshops, with one themed "Climate Justice From a Multifaith, Post-Colonial, and Grassroots Perspective" today. On September 5, there will be "Climate Justice From a Multifaith, Post-Colonial, and Grassroots Perspective" while on September 6, the team will have another one themed: "Why We Need to Stop Fossil Fuels – GreenFaith Calls for a Fossil Fuel Non-Proliferation Treaty".
For media inquiries, please reach out to rose@greenfaith.org WhatsApp +1-407-432-6466