Join Our Global Multi-Religious Action!
2 October – 6 November 2022
In the last few months, heat waves, wildfires and floods have damaged our planet and killed thousands of people. These impacts are the opposite of what our religions call for: peace, well-being for all, security for children and families, and respect for our precious planet.
We must act now to turn the tide on climate change.
We, people of diverse faiths, want our moral voices to be heard and the right decisions to be taken on climate justice. From 2 October to 6 November, in the run up to the G20 and COP27, we will rise from our pews, prayer rugs, and meditation cushions worldwide.
We will go to government offices and financial institutions, calling for change.
WILL YOU JOIN?
Learn everything you need to know:
QUICK LINKS
Key organizing resources: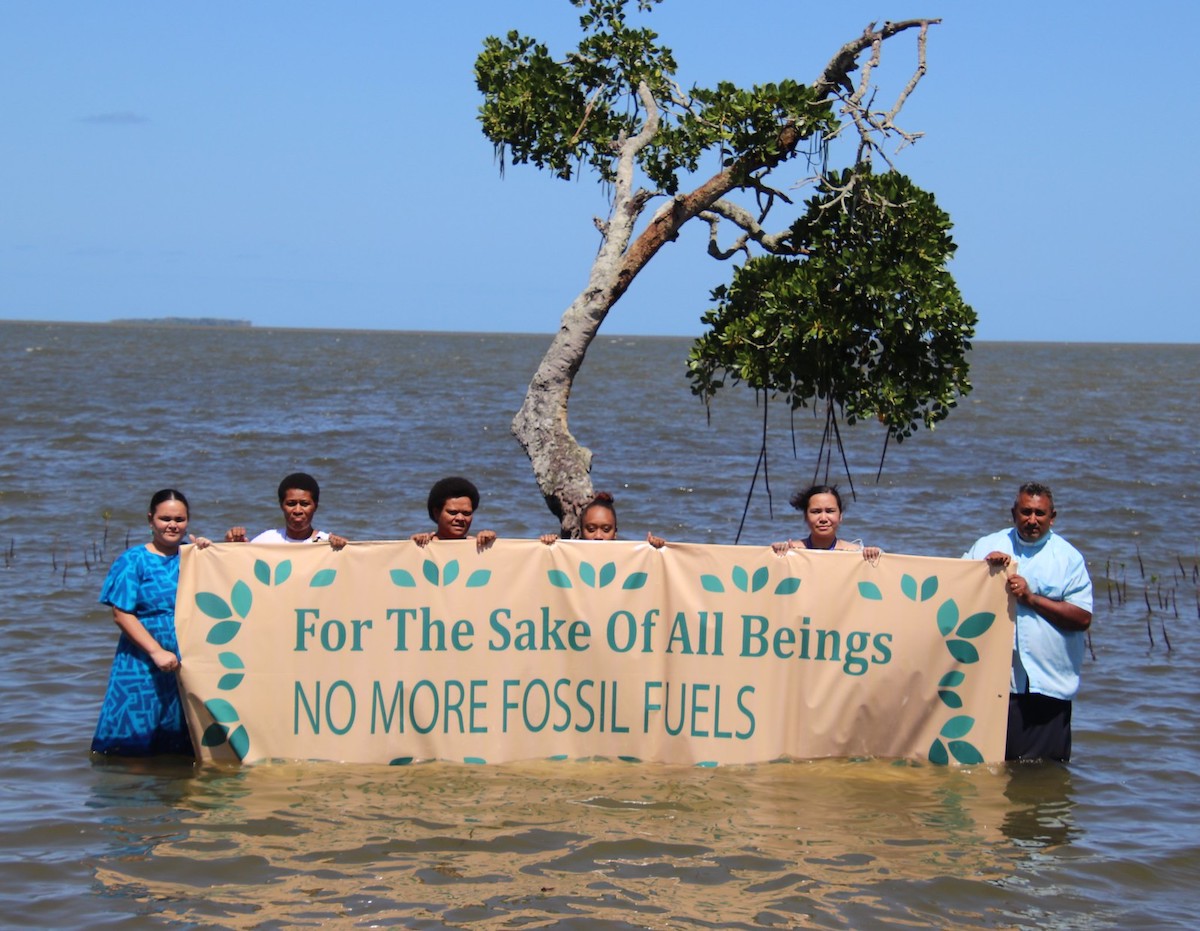 The weeks before COP27, taking place in Egypt, is the perfect opportunity to make our voices heard and ensure bold action for climate justice by political and financial decision-makers. 
We are rising together to call for:
(1) An immediate end to new fossil fuel projects and deforestation
(2) A rapid transition to 100% renewables and a fair phase-out of fossil fuels
(3) A commitment to a just transition for impacted workers and climate-vulnerable communities
Thousands of people of all faiths will call publicly for the climate justice decisions and action necessary to restore balance, establish harmony, and create justice.
WILL YOU ORGANIZE YOUR OWN LOCAL ACTION?
Get in touch and get your action on the map!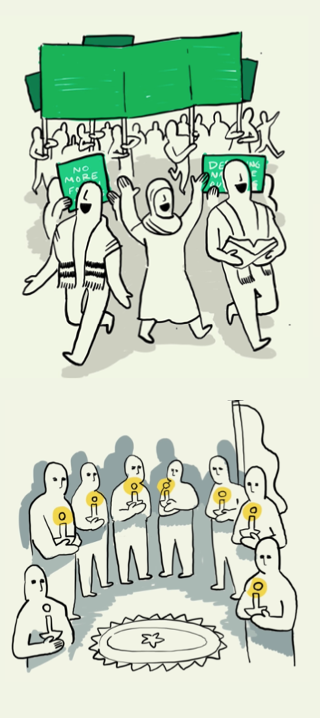 Find a local action organized near you:
116 ENDORSERS SUPPORT FAITHS 4 CLIMATE JUSTICE:
Presbyterian Peace Fellowship
Presbyterian Peace Fellowship
Anglican Church
Eco-Agriculture Programme
Liwawa
Sani Muslim Youth
Linga Youth Organization
Missionary Sisters of Our Lady of Africa
Youth With a Goal
Iglesia Centro de Esperanza
National Muslim Students Association Malawi
St. Patrick's Youth Church Organization
United Church of Christ Environmental Justice Ministries
Au coeur de la planète
Circle Sanctuary
Liwawa Green Initiative
Mwacrimu Farms Foundation Limited (MFFLtd)
Ha Phororo Youth Retreat Hartbeespoort
Emmaus International
Dayenu: A Jewish Call for Climate Action
UPC-USA
Aytzim: Ecological Judaism
UPC-USA
Círculo Sara Ecológica
South Durban Community Environmental Aliance
Zimbabwe Climate Change Coalition
MPAMBA YOUTH
Reconstructionist Rabbinical Association
Boulder County GreenFaith Circle
Council of Churches in Zambia
Movimiento Cultural Cristiano Caleb
Climate Change Influencers
Anglican Diocese of Central Zimbabwe
GNOiCC
Zimbabwe Community Development Trust
Muslim Youth Organisation – Malawi
350Africa.org
Ministerio Ecológico del Presbiterio de San Juan
Department of Religion University of Johannesburg
Faiths Fraternal For Development
Missionary Sisters of Our Lady of Africa
Interfaith EarthKeepers
Accurate Consult Africa
Josephite Justice Network
Kingdom Healing and Care Ministries
Tearfund Deutschland E.V.
TWESA IN COMMUNITY DEVELOPMENT
New Mexico Interfaith Power and Light
Laudato Si' animators UK
Asociacion Red Vision Juvenil
Emmaus International
United Religions Initiative
Fatima Zahra Women's Organisation
FLEAT Namibia
Unitarian Universalist Ministry for Earth
SAFCEI AND GREEN CONNECTION
Imbo of Mpondo Women
Council of Churches in Namibia
Mqanduli Community Advice Office
Eco-Sustain Life
Green Anglican
RedDeVida
Southern Africa Climate Change Coalition
Friends of Nylsvley
Rasthood Theocracy Reign Order
Johannesburg Anglican Eco-spiritual Initiative (JAEI)
11th Hour Calling
Anglican Church: Diocese of Harare Rivers & Mountains GreenFaith Circle
People's Justice Council/Alabama Interfaith Power and Light
Tearfund – Red de Jovenes
Go Green Malawi- Save the Environment
PELUM Zambia
The Novalis Ubuntu Institute
Green Economy Coalition
Eglises vertes
Hindus for Human Rights
Cape Town Unitarians
Tyinira Rural Development Initiative
Tefflin Organisation
Movimiento Ciudadano frente al cambio climatico
Ziyo
Colectivo Evangelico Defensores de la Creación
Iglesia Episcopal Dominica
Methodist Church of Southern Africa
The Church of the Lord (TCL) Worldwide
Hope for Tanzania
Green Anglicans
Unitarian Universalist Justice Ministry of North Carolina
Gulf Coast Creation Care
Westminster Presbyterian Church Minneapolis
Nalikule College of Education Muslim Students Association
Mount Fletcher advice center
Global Network of Religions for Children GNRC
Chinungu Faith Community Trust
Faith for the Climate
Extra Think Innovation
PIMA
Leeds Faiths Forum
Thenjinosi Community Development Project
Fleat Zimbabwe
Bonteheuwel Walking Ladies
Unitarian Universalist Justice Florida
Climate Save Malawi
KwaZulu Regional Christian Council (KRCC)
Action for Nature
The Registered Trustees of Mthunzi Trust
Micha Deutschland e.V.
Religions for Peace USA
United Methodist Church
Anglican Diocese of Kimberley and Kuruman, SA
Asociación Cristiana de Educación y Desarrollo. ALFALIT
PIRON Global Development
UDK Consultancy
Planned Parenthood Association of Zambia
Gender Fountain Center